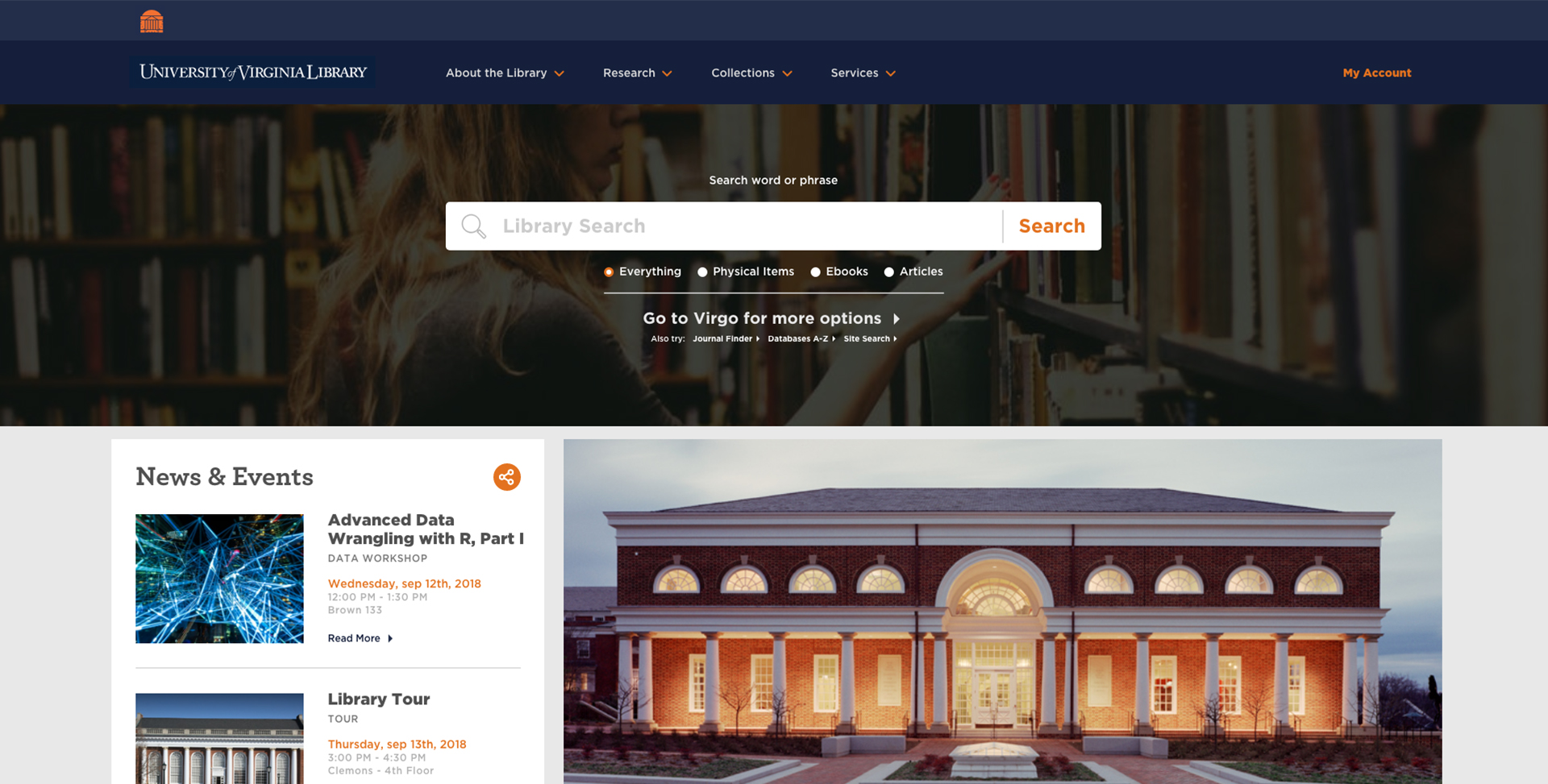 Briefing
Redesign the University of Virginia Library's Page using the wireframe given.
First Step: Understanding the Main Role of the Page
Before anything, I browsed the page to find out its purpose and who it was aimed at. It was clear that it wanted to show its services for the U.VA students and also acted as a virtual library.

Second Step: User Journey and Benchmarking
The main reason a student access a university library's page is to seek academic resources. It makes their life easier if there is any virtual item about the topic they are searching for and, in case they need a physical item, they don't have to go down the library to see if it is there. You can see this through the importance given to the search bar in many similar pages.
Third Step: Merging Everything with the Given Wireframe
Thinking about the User Journey, the wireframe was pretty well done. The only thing that bothered me was the search bar. It should be more prominent.

Final Work
Even thought I've thought the wireframe was well done, I wanted the search bar to be more prominent. I've made it bigger and suggested some filters to help the student nail down their search. But I didn't forget about the Library's goal: to show its services.
So I used the search bar area to separate the page into two areas. The first meant to be used as a virtual library and the second as an institucional area.